Panthers Juniors and Principal Partner CABE are pleased to announce we will host the 'Creating Positive Culture Conference' again in 2023 on March 18th & 19th.
Panthers Juniors is pleased to announce a drop of 64 per cent in on and off-field incidents since the conception of the Creating Positive Culture Conference in 2020.
Story: bit.ly/3H4hQMK
Players, coaches and managers are required to complete the registration form below for a timeslot to attend at the Culture Conference on the player, coach or manager's respective day and participate in the PDJRL Season 2023.
No attendance at Conference = No Participation 2023 PDJRL Season
Registration form: bit.ly/3HBcgmR
Session times & dates Here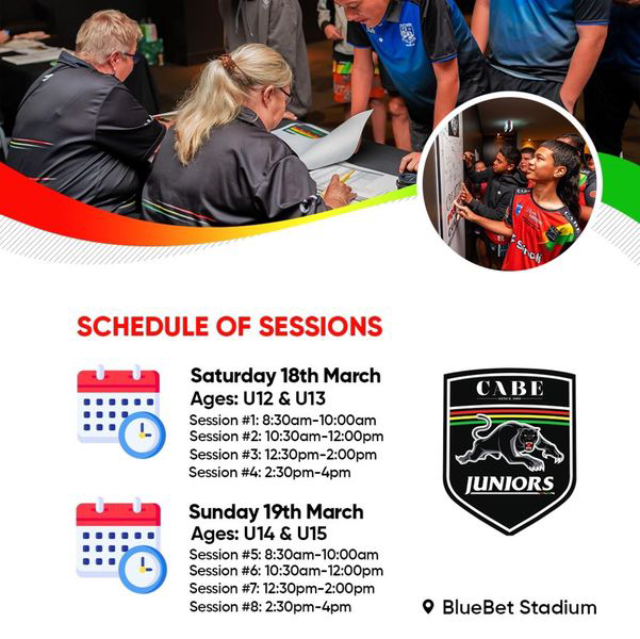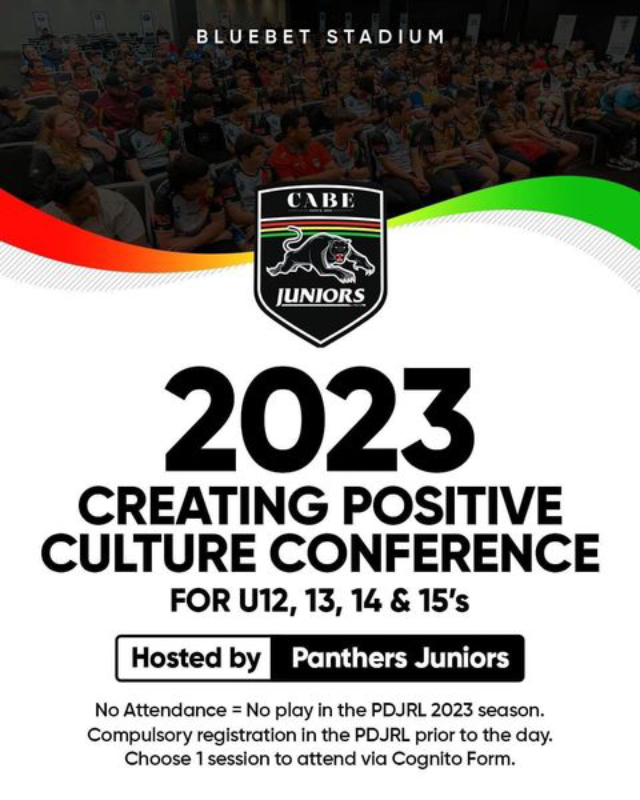 No attendance at Conference = No Participation 2023 PDJRL Season No attendance at Conference = No Participation 2023 PDJRL Season