Hornsby Shire Council has begun delivery of the first edition of a new council magazine, free publication to all residents of the Local Government Area (LGA).
Titled 'Our Council', the publication is to be delivered quarterly to mailboxes throughout Hornsby Shire and includes updates on major projects, information on services, local history and sustainability along with contact information for the Shire's Mayor and each of its nine councillors.
Hornsby Shire Mayor Philip Ruddock AO says the publication ensures that all residents of the Shire feel informed and updated on Council projects.
"To regular users of the web and digital devices, receiving a printed publication in the mail might seem like a hark back to the past.
But as a diverse and inclusive community, it's important that Council news and information reaches all residents, not just those who frequently use social media," said Mayor Ruddock.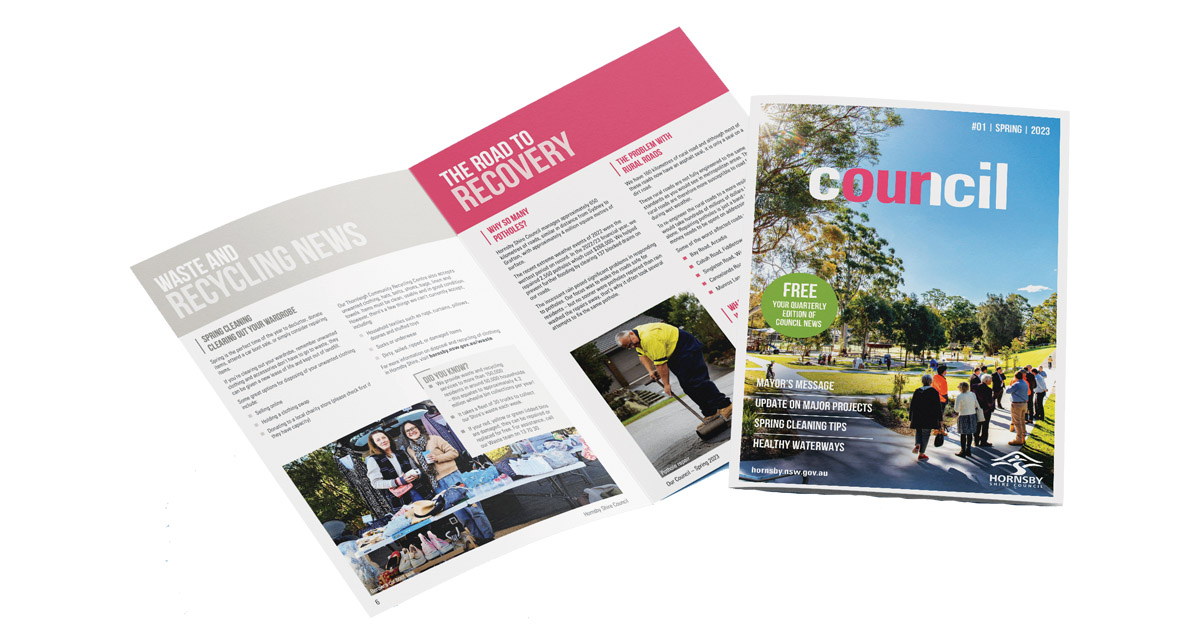 "Now more than ever, residents of the Shire expect to be kept up to date on exactly how their rates are being spent and what we are doing to deliver timely and effective projects and services, and to have their say and help us shape the future of our Shire."
The first edition of the publication includes updates on projects at Hornsby Park and Westleigh Park, latest waste and recycling news, Council's efforts in mitigating significant road damage over the previous years, and maps recent upgrades and new builds delivered for the community.
To access a digital copy of 'Our Council', please visit: https://www.hornsby.nsw.gov.au/council/noticeboard/news/join