Applications are now open for Council's Community Sponsorship Program.
Council's Community Sponsorship Program provides financial assistance to support Hawkesbury-based community organisations or individuals wanting to undertake activities that address key strategies and directions within Council's Community Strategic Plan.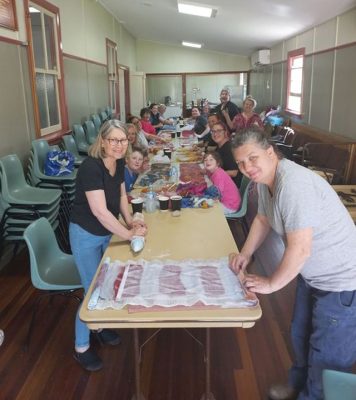 There are three categories within the Community Sponsorship Program:
? Resilient Hawkesbury
Council may provide funding to community programs that help to build a connected, healthy, inclusive and resilient Hawkesbury. Maximum funding of $3000
? Participation
Financial assistance may be provided to support the participation of residents who have been selected to represent the Hawkesbury in Regional, National, or International sporting competitions and cultural events. The level of contribution is $150 for individuals and $750 for a team of five or more
? Access to Community Facilities
Not for Profit Community Groups located in the Hawkesbury or providing services to the Hawkesbury, can apply for financial assistance for subsidy of 50% of the cost of hiring a Council or Community Facility up to a maximum contribution of $750.
The current round of Community Sponsorship closes 31 March 2023.