Last week, A Cleanaway truck contracted to The Hills Shire Council experienced a 'hot load' in one of their garbage trucks and was forced to tip the waste in an open area at Chapel Lane Baulkham Hills. A hot load is caused when a truckload of garbage catches fire, combusts, smoulders, or becomes toxic.
These hot loads are usually caused by the incorrect disposal of hazardous items such as batteries, gas cylinders, among other potentially hazardous items.
In incidents like the one which occurred last week, the protocol is that Cleanaway eject the load as quickly and safely as possible into an open space. Emergency services are then called to the scene to extinguish the fire. Once the fire has been put out, the waste material is removed and disposed of to landfill.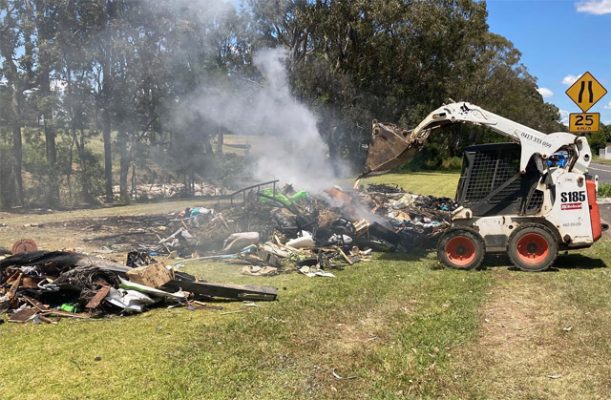 Whilst emergency services were unable to determine the exact cause of the fire, The police encourage correct disposal of potentially hazardous items – items such as single-use batteries, which cannot be thrown out in your regular household bins. If you are unsure about what you can and can't throw out, please visit Council's website and search 'what you can put in your bins'.
Council also hosts an annual Chemical CleanOut event to allow residents to correctly dispose of potentially hazardous household chemicals. The next event is this Saturday 3 and Sunday 4 December 2022 at Castle Hill Showground, from 9am- 3.30pm on both days. Household chemicals may be dropped off FREE of charge. For more information, including dates of other drop-off events, see www.cleanout.com.au