All
Environment
Hills Shire Council
Chemical CleanOut: Free Disposal on December
Do you have any chemicals or batteries ready to dispose of? Mark your diaries as the Hills Shire Council has an upcoming free CleanOut in December.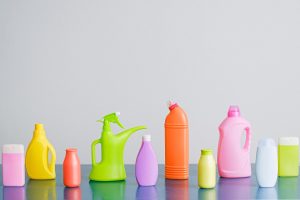 The Hills Shire will have another free Chemical CleanOut at the Castle Hill Showground on Saturday and Sunday, 2 and 3 December 2023. 
While still a few months away, any of the following chemicals can be brought to the Showground from 9:00 AM to 3:30 PM on the mentioned dates for disposal:
Paint and paint-related products

The chemical cleanout 2023 poster and the list of chemicals and objects that will be accepted © nsw environment protection authority and paintback

Pesticides and herbicides

Poisons, solvents and household cleaners

Fluorescent globes and tubes

Motor oils

Fuels and fluids

Batteries

Gas Bottles

Fire Extinguishers

Pool Chemicals

Acids and Alkalis

Hobby Chemicals

X-ray films
It is advised by the Hills Shire Council that only household quantities of 20 litres or 20 kilograms (excluding paint) are permitted for disposal. Paint up to 100L and in 20L containers will be accepted.
For more information about the Chemical CleanOut visit the Council's Recycling Directory here.
The Castle Hill Showground is located at 131Z Showground Road in Castle Hill, 2154.