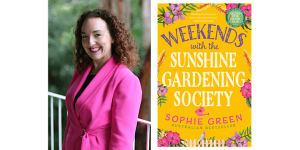 Meet Sydney-based author Sophie Green as she visits the Pioneer Theatre for an evening discussion about her new book on the 20th of September, 2023.
Her latest uplifting book, Weekends with the Sunshine Gardening Society, is about four women whose paths meet in a gardening group, which soon grows into a deep-rooted friendship and healing.
"We all have a lot of things pulling on our time, and entertainment is important to give us some relief and joy," Sophie said to the Hills Shire Council. 
"If someone also finds meaning in the stories, that's wonderful. 
"I hope to offer readers something that can be read either way – light if they want light, with some substance if they prefer that."
Tickets cost $9 and can be purchased on Eventbrite via An Evening with Sophie Green. Book sales and signings will be at the end of the evening chat.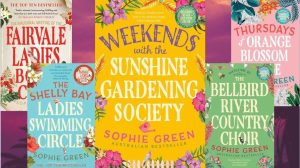 Sophie Green is an author and publisher who lives in Sydney. She has written several fiction and non-fiction books, some under other names. Sophie's debut novel, The Inaugural Meeting of The Fairvale Ladies Book Club, was a Top Ten bestseller and was shortlisted for the Australian Book Industry Awards for General Fiction Book of the Year 2018 and longlisted for both the Matt Richell Award for New Writer of the Year 2018 and the Indie Book Award for Debut Fiction 2018.
Sophie Green is internationally published, and The Shelly Bay Ladies Swimming Circle, Thursdays at Orange Blossom House, and The Bellbird River Country Choir were also Top Ten bestsellers.
The Pioneer Theatre is located at 14 Pennant St in Castle Hill, NSW 2154.