Bendigo Bank Galston is excited to continue supporting the community and local sport through its recent partnership and sponsorship with Kenthurst Football Club.
The sponsorship will see the Community Bank provide a total of $40,000 over a 4-year period, supporting the 50 years strong community spirit of Kenthurst Football Club as they train young players in our district.
Sue Torville, Kenthurst Football Club President, reflected on what this new sponsorship opportunity meant, "We are excited to begin a new chapter with the Galston Branch. We feel both organisations have a true passion for nurturing local community spirit and the growth of local sport".
In early September the Kenthurst Football Club hosted their Annual Dinner Dance in celebration of their performance throughout the year.
Invitations were extended to the Branch General Manager, Savio Pereira, and Senior Mobile Lender, Mevan Fernando who announced to the enthusiastic room of 120 guests that Bendigo Bank Galston would be sponsoring the club for the next 4 years.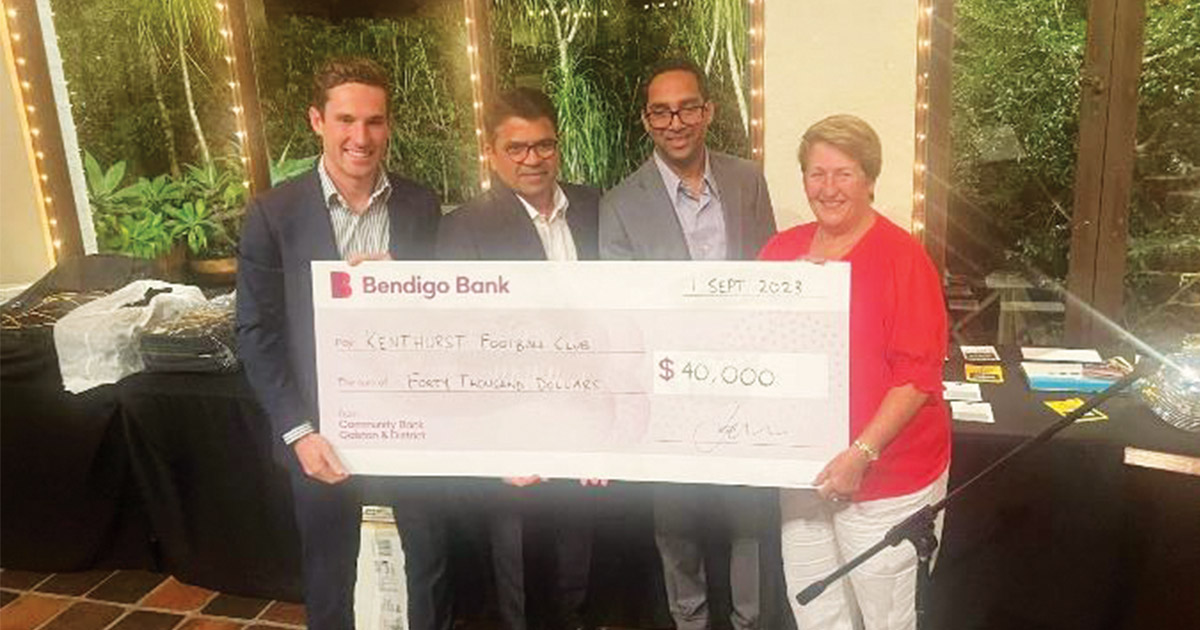 When asked about the evening Savio said, "It was a fun night, filled with a lot of laughs. It was good to see how enthusiastic the club members were with our sponsorship.
I felt really appreciated and welcomed by all. It was good to be a part of the club's celebration of their season. Hopefully, with our help, the club will be able to celebrate much more in the coming years".
Both organisations are already in the process of developing new playing kits with Bendigo Bank Galston on the front and creating sign designs to rename the main playing field after the local branch.
If you'd like to continue to see more great sponsorships and partnerships helping to grow and nurture the local community, feel free to get in touch and support the bank.
Visit us in the branch at 348 Galston Road, Galston, NSW, 2159 or call us on (02) 9653 2227.
WHAT DOES YOUR BANK DO FOR ITS LOCAL COMMUNITY?