[vc_row][vc_column width="1/6″][us_image image="72739″ size="full" align="left" style="circle"][/vc_column][vc_column width="1/6″ offset="vc_col-lg-4/5 vc_col-md-4/5 vc_col-xs-4/5″][vc_column_text]By Virag Toth[/vc_column_text][us_post_date][/vc_column][/vc_row][vc_row][vc_column][vc_column_text]
Earlier this year, the local equine industry was left fuming after TAFE Richmond shut down its Equine Unit and all of its corresponding courses, blaming funding cuts.
The Hills to Hawkesbury has spoken to several people impacted by the drastic move, which saw 12 TAFE staff lose their jobs.
Former head teacher of the TAFE Richmond Equine Unit Karlie Triffit said the equine courses provided training to students from all over Australia and that the Richmond campus was one of only two facilities in the country that ran courses on trackwork and taught students on horseback.
"Trackwork riding requires a high level of skill. I often say it's like driving a car. Anyone can learn to do it, but not everyone can speed a race car around a race track. When you have horses that are worth millions with a rider who hasn't been properly trained, you can end up with serious injuries or even death," Karlie explained.
"We had a program called Thoroughbred Industry Careers which produced about 100 students who went on to be successfully employed in racing. There are so many young people who aren't fortunate enough to grow up around horses, and we provided a way for them to work in the horse industry."
She said staff were so dismayed by TAFE's decision that they offered to step down to part-time roles. "We even spoke with Robyn Preston, the MP for Hawkesbury, to try and generate support and understanding. We were just trying to do the right thing by the TAFE and the industry, and we were treated like criminals."
"The government just wants to cut costs wherever and run it like a business, which it's not, it's an educational facility. TAFE didn't listen, no-one listened, they just tied our hands and legs together and said swim," she recalled.
The matter was made worse, she said, when it was recently announced that Richmond TAFE was spending $2 million on upgrading its veterinary training facilities.
"They tied our hands and legs together and said swim"
"The closure was all smoke and mirrors, it was like a vendetta against us"
Lindy Maurice, founder of the not-for-profit program Thoroughbred Industry Careers, which was run through Richmond TAFE, described the process of lobbying and the ultimate closure as "deflating and stressful".
"The whole closure was all smoke and mirrors, it was like a vendetta against us. I established the program because I saw there was a gap in our industry to educate people properly, so I made it a mission of mine to try and help. All I can say is it's devastating. Our programs were really just gaining momentum and credibility. All our students were very welleducated, well-rounded people, and they were out in the industry flying the flag and growing our reputation," she said.
The Hills to Hawkesbury also spoke with Annangrove resident Corinna Huskinson (the owner of two horses). Corinna slammed the decision, describing it as "ridiculous".
"Our farriers used to have at least one or two apprentices, but for the last six months, if not longer, they have been turning up by themselves and have found it incredibly hard to find apprentices. Between Richmond, the Hills and the Hawkesbury, every other property has a horse. It's crazy to be shutting down equine courses in such a horse-dominated area," Corinna said.
She said the closure had consequences far beyond rural areas.
"I have a friend who lives in Baulkham Hills and her daughter is doing the HSC next year. She was planning on going out to Richmond to study an equine course, because it was close enough for her to navigate to. Now, she has to change her focus because it is no longer feasible."
A TAFE NSW spokeswoman said TAFE's "training portfolio is aligned with emerging skills needs and changing labour market conditions".
"This means, TAFE NSW regularly reviews the courses it offers. As a result, in Western Sydney resources have been directed into peri-urban agriculture, animal sciences, childcare, aged care, disability support, and traditional trades."
"Almost 12 months ago, TAFE NSW ceased delivery of equine courses at Richmond following several years of declining enrolments. We will continue to review our local and state-wide course profile, to ensure our delivery prioritises the skills needs of local communities and industry. The equine industry in Western Sydney is serviced by a number of private training providers that teach the necessary skills required to work with horses," the spokeswoman said.
She added that since 2021, the NSW Government had invested more than $1.9 million at Richmond in classroom technology and new teaching equipment, including a new veterinary clinic and agricultural livestock facilities.[/vc_column_text][/vc_column][/vc_row][vc_row][vc_column][vc_column_text]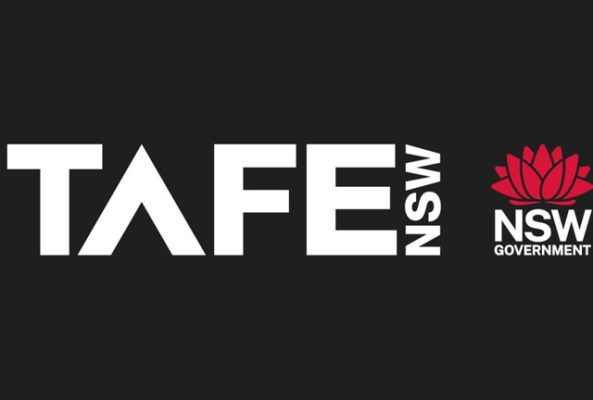 [/vc_column_text][/vc_column][/vc_row]