All
Community News
Local Events
Wahroonga Food and Wine Festival returns for its 9th year on October 2023
Gastronomical goodness is brewing at the 9th Wahroonga Food and Wine Festival at Wahroonga Park on Sunday, the 29th of October.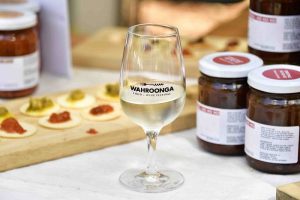 The Wahroonga Food and Wine Festival will return to Wahroonga Park for its 9th year on Sunday, the 29th of October, 2023.
Mark your diaries as various food, wine, distiller, and artisan sections will be up for sampling on Sunday. The event at Wahroonga Park will begin at 11:00 AM and conclude at 5:00 PM. The public Festival is free of charge, and everyone is welcome to attend, including pets, as long as they are on a leash.
The Festival would have been in its 11th year if it weren't for the COVID-19 pandemic. It returned on the 30th of October last year. This time, the Food and Wine Festival is back again, with over 300 wines from 30 wineries available to sample. These include local wineries and winemakers such as: 
Savannah Estate, Petersons Wines, Two Rivers Wines, Macquariedale Organic Wines, Drayton's Family Wines, Allandale Winery, Tamburlaine Organic Wine, Pepper Tree Wines, De Beaurepaire Wines, Hentyfarm Wines, Stomp Wines, DeCapel Wines, Elbourne Wines, Wild Red Wines, Iron Gate Estate, Elephant Mountain Wines, Skimstone Wines, Horner Wines, Mercer Wines, Crossing Creek Wines, Hanging Tree Wines, Stonehurst Cedar Creek, Glandore Wines, Vinifera Wines, Moorebank Vineyard, Grandis Wines, Charteris Wines, Martins Hill Organic Wines, and et cetera. 
Distillers and alcohol stands such as Kissofire Hunter Valley, Buffalo Vale Distillery, Finders Distillery, Small Mouth Vodka, El Jimador Tequila, Benriach Single Malt, and Six Strings Brewing will also keep the spirits high. 
Samples of gastronomical goodness and dishes will be up for tasting from brands such as Piggy & Moo's specialty Fried Chicken and Pork Belly Burgers, Berlin Bangers, Sofrito Paella, Asian Dumplings and Fish Cakes, Turkish Gozleme, Vegan Vege 4 Love food truck, the Satay Brothers, Cornstars Fritter Co, Hunter Valley Cheeses, Alexander Roastery Coffee, Goose on the Loose, and et cetera.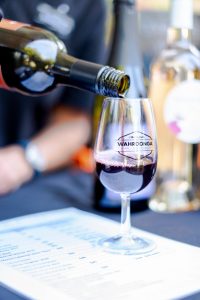 The event's Artisan Producer Alley will feature a selection of artisan crafts like scented candles, hand-crafted ceramics, sauces, oils, baskets, pet treats and more. These include businesses and brands like Chase Park, Boutique Sauces, Jollie Gourmet, Rylstone Olive Press Oils and Olives, Original Smoke & Spice Co, Linda's Original Sweet Chili Relish, Milnes of Mudgee, BC Jerky, and baskets made by Market Basket Co. 
There will be live music performances such as local school bands, contemporary musicians, and entertainers to keep community members entertained. 
For more information about the Food and Wine Festival, the Festival maintains a social media presence on Facebook and Instagram. The Wahroonga Festival also has a website here. 
Tickets for the Pre-sale Wine Tasting Packages are available for $37.50 via Humanitix here. The package includes one branded glass and five tasting tickets and can be bought in advance for collection at the Express Pickup on the day's event.  
The Wahroonga Park is located at Coonanbarra Road, Wahroonga NSW 2076.
The Wahroonga Food and Wine Festival 2023 is sponsored by Ku-Ring-Gai Council, Ray White Upper North Shore, Mercedes Benz Hornsby, and their media partner North Shore Mums.