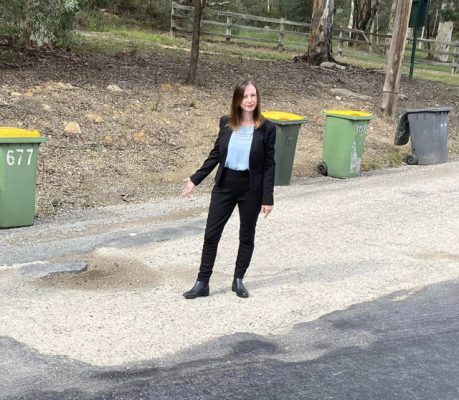 One of Hawkesbury's favourite destinations for a top barista coffee or in my case, a vanilla milkshake, and a meal from locally grown produce, is Tractor 828 45799982 on Sackville Road, Ebenezer.
While you are there, you can buy a beautiful plant from Rachel, from Urban Desert Creations too.
I called in to Tractor 828 recently to talk to Mark, who had reached out to me about the state of the local roads and the challenges that motorists, motorbike riders and cyclists have, when traveling to his cafe destination.
Whilst he had a bumper Easter trading period, the business thrives on repeat business, so Mark is worried that the condition of the roads make it unappealing.
It's not just travelers that Mark and I are concerned about, it's locals wanting to move about their area for work, play and appointments.
We drove around to see the current state of the roads including: West Portland Road, Tizzana Road, Sackville Road, Grono Farm Road, Bull Ridge Road, East Kurrajong Road and Spinks Road.
It is apparent that there is still so much repair work to be done.
I spoke with Sarah McMahon – Mayor of Hawkesbury today and she agreed that there is a lot of outstanding road work that Council needs to deal with.
When I asked about Sackville Road, the Mayor told me that works have been scoped as part of the Regional and Local Roads Repair Program (RLRRP – Package 1).
This package is currently going through the final tender process and Hawkesbury City Council expects contracts will be issued in the next week or so.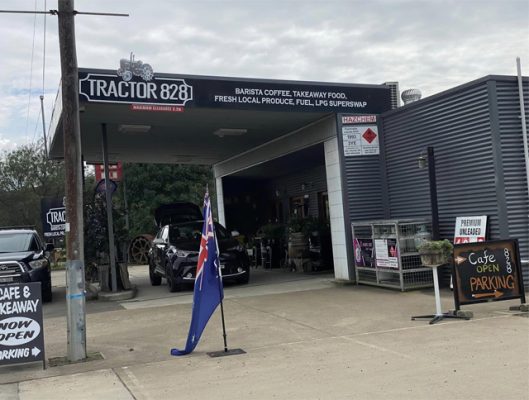 It is anticipated that work on Sackville Road will be completed in the first half of May, subject to weather conditions. These works have been prioritised as part of this package and Council will be able to provide a more accurate date once the contractor has been engaged.
Council's Infrastructure Operations team inspected the area on Friday morning, yesterday and have confirmed the existing signage, which includes a speed reduction to 40km/h, is in place and have arranged for extra signs to be placed on both ends of the approaches of the failed road section.
The patch crew will be onsite on Monday, 17th April, to make additional repairs to improve it.
Council's Operations crew will continue to monitor, make safe and ensure appropriate signage is on display, to warn motorists etc until works can be scheduled.
I will ask Council for a further update on the roads we inspected and will provide more information when received.