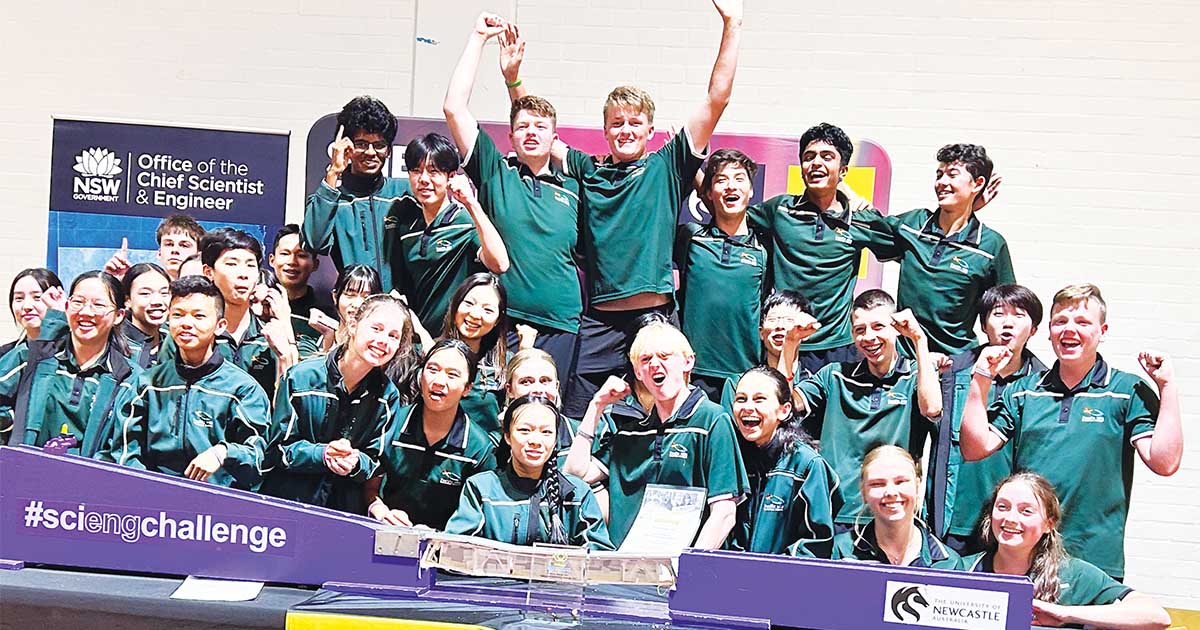 Pacific Hills Christian School has scored an historic three wins in three years at the Sydney round of the nationwide Science and Engineering Challenge and will again go to the State Finals.
The acclaimed STEM competition is presented by the University of Newcastle and has groups of Year 9 and 10 students undertaking complex tasks while the clock is ticking. The students experience elements of Science that are not usually seen in the classroom. They also learn about teamwork, communication and perseverance.
There were five rounds of knockout challenges involving private-selective independent-government schools from across Sydney and the final score achieved by Pacific Hills' cohort of Year 10 students was higher than all of the other schools.
The students have until August to prepare for the State Finals at Newcastle where they finished in second place a year ago. The first placed school qualifies for the National Final.
Pacific Hills has a history of outstanding STEM achievements… a few years ago it decided to enter the global F1 in Schools Technology Challenge and on its first attempt its students made it all the way to the World Finals.