Sport for Jove Theatre is proud to present A Midsummer Night's Dream as part of their 2022/2023 Summer Season.
The theatre was founded in 2009 through the creation of an outdoor Shakespeare Festival in Sydney's Hills District and Leura in the Blue Mountains. The brain-child of Artistic Director Damien Ryan, the Festival produced a repertory season of Romeo and Juliet, directed by Ryan, and A Midsummer Night's Dream, directed by Ryan and Terry Karabelas, Co-Artistic Director of Sport For Jove Theatre.
The first performance of A Midsummer Night's Dream was in the Roxborough Park Rose Garden, Baulkham Hills. Shakespeare in the Rose Garden utilised more than 25 actors, musicians and crew, was run on a donation-only basis and sold out the bulk of its season. SFJT returned to the Hills in December 2010 with the newly-branded Sydney Hills Shakespeare in the Park. Having outgrown the Rose Garden, the season was moved to Bella Vista Farm Park.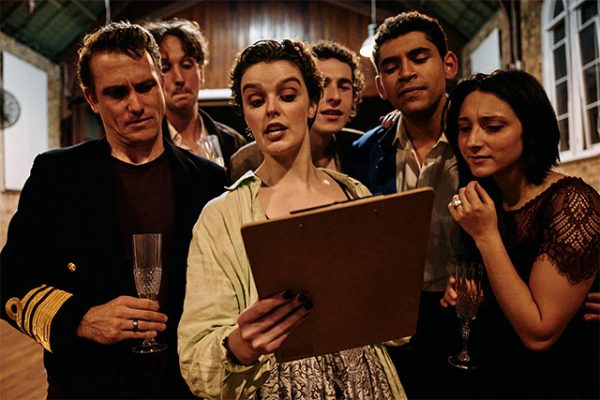 The star-studded cast include Claudia Ware (Ensemble Theatre's Nearer the Gods), Jake Speer (Channel 7's Home & Away), Wendy Strehlow (Channel 7's A Country Practice), Jade Fuda (CDP's Magic Beach), Darius Williams (Channel 7's Home & Away), Rupert Bevan (Sydney theatre debut), Toby Blome (Foxtel's The Twelve), Bishanyia Vincent (Hayes Theatre's Dubbo Championship Wrestling) & Giles Gartrell-Mills (Sport For Jove's Othello), and is directed by Sean O'Shea whose credits include the Sydney Theatre Company, Melbourne Theatre Company, Queensland Theatre Company, Western Australia Theatre Company, Bell Shakespeare, Ensemble Theatre, Griffin Theatre Company, Belvoir and Hayes Theatre Company.
So come and immerse yourself in the magical world of this 400 year-old Shakespearean comedy set in two spectacular venues, Bella Vista Farm Park and Everglades, Leura. Combining fantasy, dream, nightmare and excitement, social convention implodes to reveal what lies beneath us all; our funny, quaint and perplexing need to love and be loved.
"Not many days go by when I don't ask myself the question: why is it necessary to keep the flame of these old classic plays fresh and vital for future audiences? Why do Shakespeare anymore?
I hope we never stop asking the question. With each renewal of contact with these plays, and with each new audience member I meet who has never experienced or 'understood' Shakespeare's work before, the question answers itself exponentially". ~Damien Ryan Artistic Director
Venue: Bella Vista Farm – Elizabeth, Macarthur Drive, Bella Vista, NSW 2008
Dates: 16 December – 30 December 2022
Times: preview: 16 December 8pm;
Opening: 17 December 8pm;
Season: 17–20 December, 22 December, 27-30 December 8pm
Prices: Ad ult: $47.50 + bf Co ncession: $35 + bf Group 6+: $30 + bf Family of 4: $120 + bf
*Children 9 and under free
Tickets: https://events.ticketbooth.com.au/event/a-midsummer-nights-dreambella-vista-farm
The performance will also be performed at Everglades, Leura in January 2023.
Tickets: https://events.ticketbooth.com.au/event/a-midsummer-nights-dreameverglades-gardens