Maternity tours unit at Norwest Private Hospital began again this month after stopping at the start of the COVID outbreak over a year ago.
Midwife Megan Cuff who has been conducting the tours for several years said the tours give people a chance to meet the midwives and also to "feel the friendly culture" in the hospital and find out relevant information.
Last week 16 couples took the opportunity to visit the maternity unit and ask questions directly to the midwife.
"We ask that only the woman having the baby and her immediate partner or support person take the tour so that there are not too many people, " said Megan.
People ask a wide variety of questions such as: "What do I need to bring to the hospital?"
"How many people can be in the birthing room with me? What do I wear whilst in labour?"
"I feel that the tour is important to our clients because sometimes people are worried or even a bit anxious about hospitals," she said.
"I have been taking the tours for approximately six years now and It's a lovely part of my job to share in the excitement surrounding the birth of a baby."
Tours of the Birth Suites and Maternity Suites are held every Thursday evening from 7pm to 8pm. No booking is required.
Just meet at the hospital main reception at 6.45pm.
The first few months of the year have been busy with almost 600 babies delivered so far.
As well as the maternity tours restarting other changes have taken place regarding visitors.
Grandparents are now able to visit the maternity ward between 3pm and 6pm.
Two nominated support people are now also allowed in the birthing unit during labour and birth and one of the support people may be with the mother on the ward for support and stay overnight.
There's no limit to the amount of time they stay. The support person can be swapped as long as there's only one at a time.
Siblings of newborns are welcome to meet their new brother or sister at any time. There are no other visitors allowed to the Maternity Unit.
Norwest Private Hospital is at 11 Norbrik Drive, Bella Vista. Phone: 02 8882 8882 or find out more at norwestprivatehospital.com.au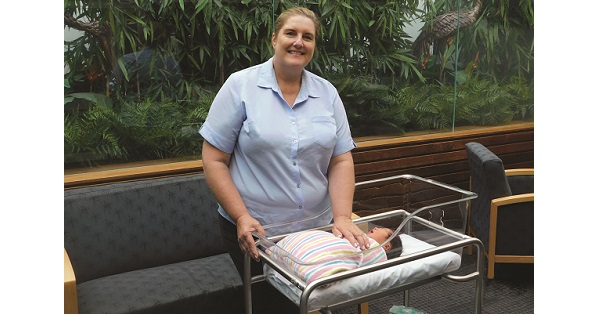 Maternity Tours, Maternity Tours, Maternity Tours,