Becoming a parent is a time of enormous adjustment – for many it is a time of joy but for some, it brings feelings of anxiety, stressed and depression.
The St John of God Mother-Baby Unit (MBU) in Burwood works closely with mothers struggling with postnatal anxiety and depression, to begin their journey to recovery and gain confidence caring for their baby. Partners who may also be struggling emotionally, or need guidance in how best to support the new mother and baby (up to 12 months), are very much part of the holistic approach to care.
The Mother and Baby Unit offers the only specialist inpatient program in New South Wales for mothers and their babies up to 12 months of age.
The program includes a combination of group therapies or programs, and skills and support with feeding, sleep and settling issues that may arise in terms of baby care.
The MBU provides specialist care from a team of doctors, psychologists, midwives and parent craft nurses. Most mothers and their babies stay for a three-week admission and during this time, a care plan is developed with the mother including group therapy, medication if needed, and assists with sleep and feeding issues and mother-infant bonding.
Planning for psychological care post discharge is important, and mothers can continue being seen at the clinic and also attend the Postnatal Depression Support or Circle of Security group programs facilitated from the adjacent counselling and therapy centre.
A GP referral letter is required for admission to the MBU. Most health insurance funds cover the cost of these programs depending on the level of individual cover. Recent changes in government legislation allow an upgrade in cover for mental health treatment to occur within a 24-hour timeframe. Please speak with your insurer to initiate this change.
Visit www.sjog.org.au/burwood to learn more about the Mother and Baby Unit.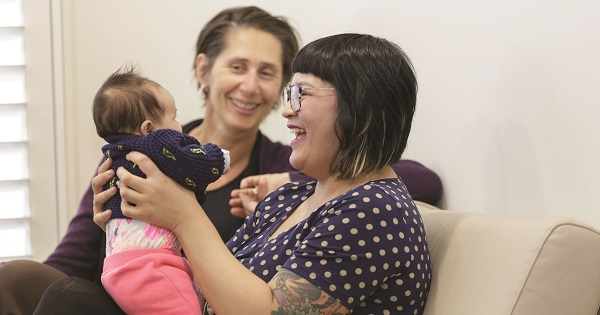 stress, stress