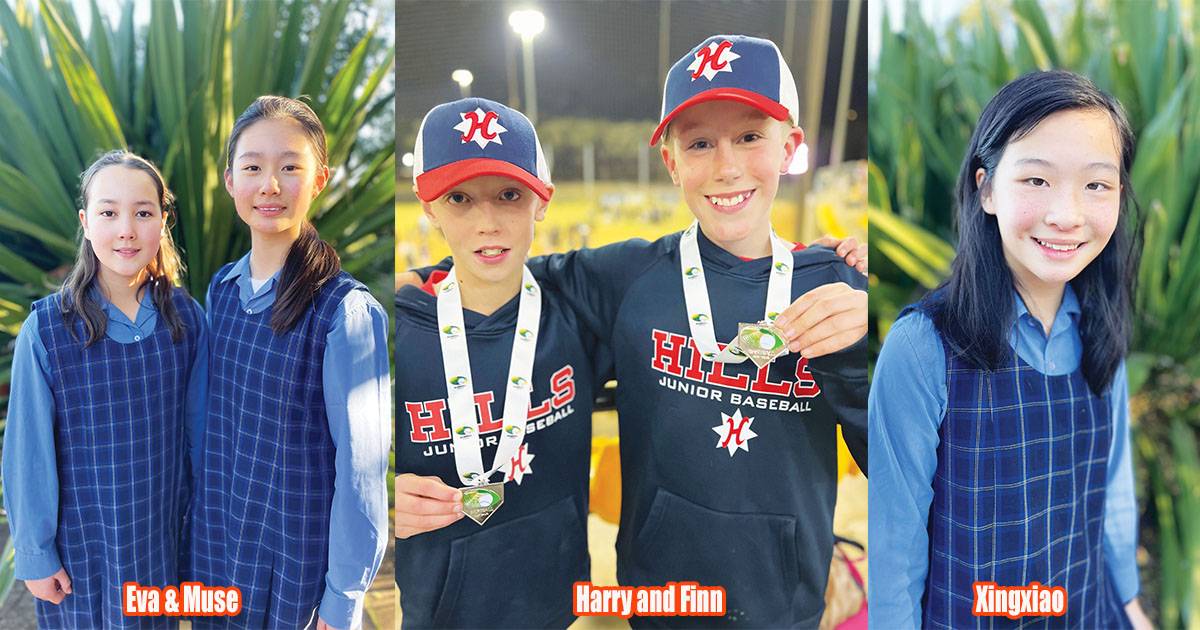 On the last weekend in May, two of our students, Muse and Eva, participated in music competitions.
Muse competed in the 2023 International Music Competition and she was chosen as the First Prize Winner. Muse has been asked to perform at Solitaire Mozarteum in Salzburg. What an astonishing achievement! Muse plays several instruments including; flute, oboe, piano, and the Piccolo. She is definitely a dedicated and passionate young musician who is committed to learning and growing in this field.
Eva competed in the Sydney Eisteddfod 2023 in the Brass Instrument 12 years and under category and received a High Achievement for playing Nocturno by Strauss. This is another astonishing achievement as playing the French Horn is a very specialised and difficult instrument to master.
On the sports front our congratulations go to Finn and Harry who qualified for the National Baseball Championships and won an impressive silver medal!
And an outstanding performance from Xingxiao who played at the PSSA basketball championships in Tamworth in June with her team placing 2nd also!
Well done to our students!