[vc_row][vc_column width="1/6″ offset="vc_col-lg-1/5 vc_col-md-1/5 vc_col-xs-1/5″][us_image image="67173″ size="thumbnail" align="left" style="circle" has_ratio="1″][/vc_column][vc_column width="1/12″ offset="vc_col-lg-4/5 vc_col-md-4/5 vc_col-xs-4/5″][vc_column_text]By
Bev Jordan
[/vc_column_text][us_post_date][/vc_column][/vc_row][vc_row][vc_column][vc_column_text]
Q: What has thousands of legs, is a vibrant purple and can be spotted at Castle Hill Showground once a year for 24 hours?
If you answered the Hills Relay For Life you would be right.
The huge community gathering which raises money for cancer research and support programs was launched at Event Cinemas Castle Hill earlier this month with more than 120 guests.
Hills Relay Chair Lisa Carruthers said the community committee was already working hard organising the 22nd annual event at Castle Hill Showground on May 20th.
"It's going to be a great event," she said and thanked all the sponsors including top Purple sponsors Event Cinemas Castle Hill, Castle Towers and CHRG (The Castle Hill RSL Group).
The Hills Relay For Life is not a race but a chance to walk and talk around the track. There will be a variety of entertainment on stage during the day, a 24-hour cycle challenge, trackside stalls and sideshows and a chance to buy food and coffee.
The first lap of the track is for Cancer survivors and carers which will be followed by a special morning survivors and carers morning tea. The twilight candlelight ceremony of Remembrance starts at 6pm.
There are 50 teams already registered for the 2023 Hills Relay including local businesses, schools, service groups, churches, youth organisations and groups of families and friends.
Individual registration is $30. There is a group family registration available for $70. Under 8s are free to attend. Registration for 8-13 years is $15 with student tickets $20 with a student card.
Everyone interested in having a team as well as registered team captains are urged to attend a Hills Relay For Life Information Session at Castle Hill RSL (Luxe Lounge) on Tuesday 7th March at 7pm.
The Hills Relay For Life website is: www.relayforlife.org.au/register/hills-2023
Follow the Hills Relay For Life Facebook Page for updates and details or call the Cancer Council on 9354 2007.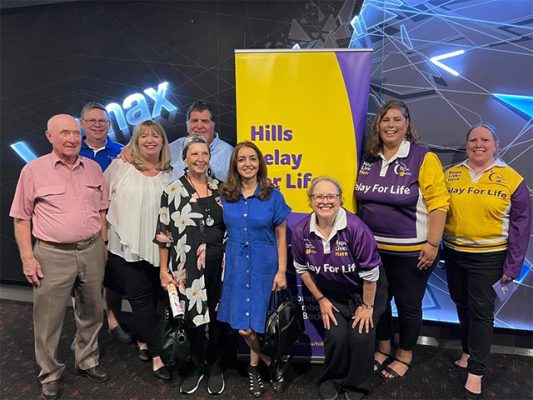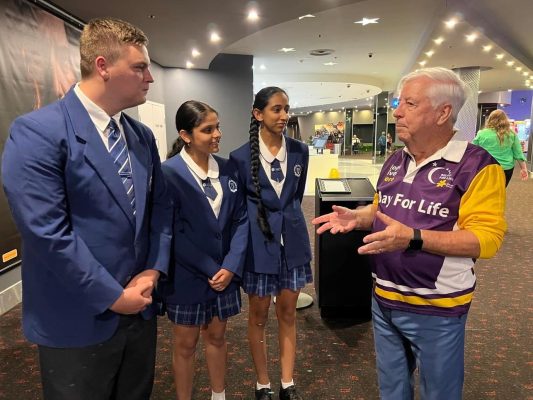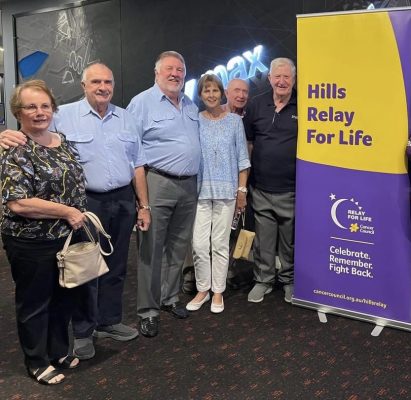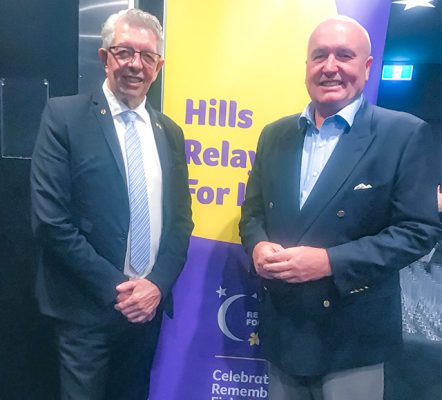 [/vc_column_text][/vc_column][/vc_row]